Find us this weekend at the
Luxury 5 Cinemas!
We are meeting together on
Sundays @ 10:10 AM
at the
Luxury 5 Cinemas!

The movie theater is located at
209 N Lawler.
There is a staffed
N
u
r
s
e
r
y
provided for ages 3 and under
View Larger Map
Our ministry offices are located at 420 N Main St
This historic property is one block South of the World's Only Corn Palace in downtown Mitchell, SD
Click here to find our Student Ministries Builiding and Offices.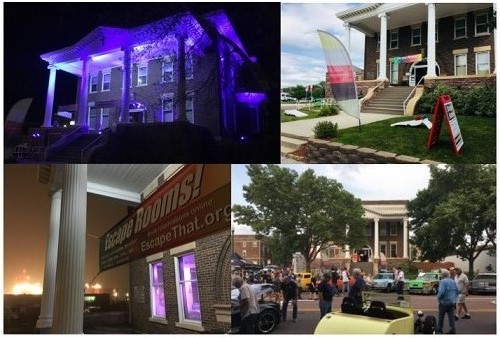 We have been meeting in "public" venues since early 2007. We utilize locations that meet our space needs and accomodate people who would find it difficult to navigate the stairs at our historic downtown building. We take our portable nursery, audio, light, and video experience with us to the location of the week. You might think it's strange for a church to meet outside of a "traditional building". Well, we did at first too. Our travels have made an important lesson even more clear, though... the relationships we have as a church family are so much more important than the place we meet. This season of being portable has been good for us! Find out where we are meeting this week and experience "Life on the go" for yourself. Click on what to expect to learn more...